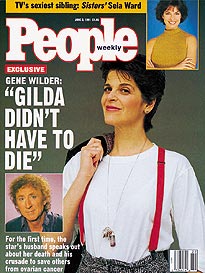 People, June 3, 1991.
No kidding.
First (May 31, 1982) up was
a review of the then-newly published Baseball Abstract
in the "Picks and Pans" section.
Then in 1991 a personal profile entitled "Holy R.b.i.—it's Statman!" (note: capitalization of RBI is in the archive) appeared, and can be found
here
.
-30-